Foals Foaled in 2022
Click on horse's name or picture for more information, photos, and videos if available.
All
2022
2021
2019
2018
2017
2016
LIL SPOON x CR LA GATA BONITA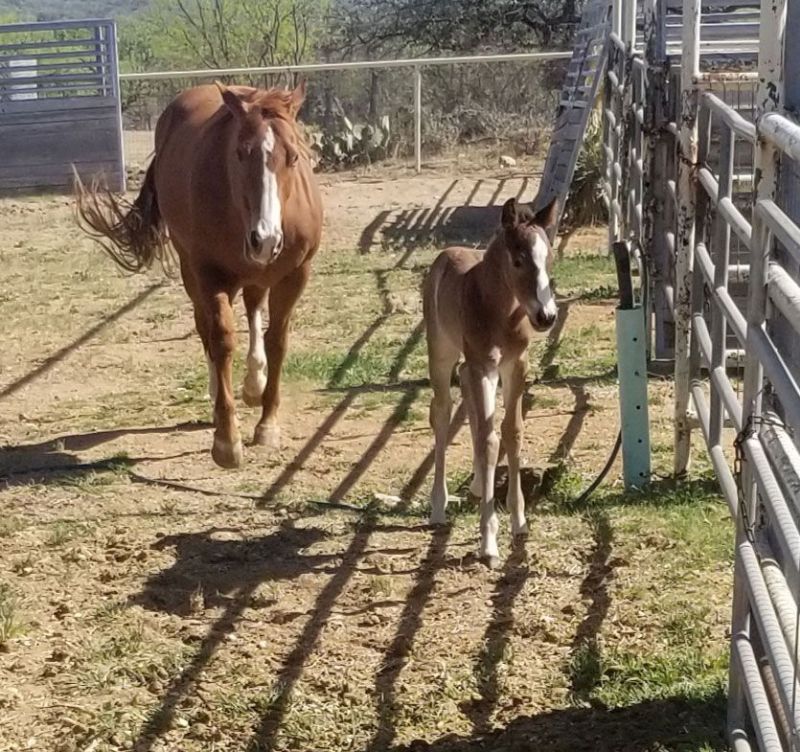 2022 Bay Roan Quarter Horse Mare
Sire: LIL SPOON
Dam: CR La Gata Bonita
Bonita's foal arrived on April 1st. She is a bay roan with lots of white in her flanks and down her legs. Tall, healthy, and quite active.
SWEET LIL PEPTO x CR STYLISH CHEENA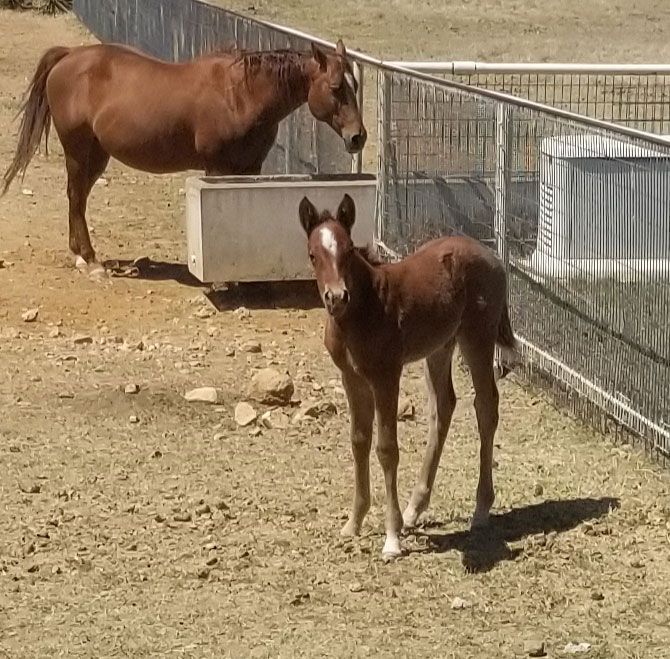 2022 Red Roan Quarter Horse Mare
Sire: Sweet Lil Pepto
Dam: CR Stylish Cheena
Foaled March 6, 2022