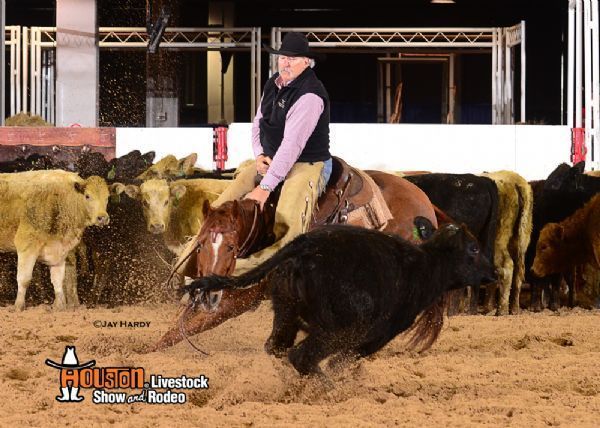 NCHA and ACHA money winner. Cheena was my first foal out of Mindy and I am very proud of her athletic ability in the cutting pen and of her performance as a broodmare. As a 4 year old, she had a stifle problem, so Carol had her bred to Sophisticated Catt. Catman of the Opera is a 4 year old gelding in training and is doing very well.
Since having her only foal, Cheena is performing at a higher level than before her pregnancy. She was shown in San Antonio and Houston this year and while not getting to the finals in either event, she received lots of compliments on her performance.
CR Stylish Cheena is carrying a foal by Stevie Rey Vaughn, due in early April 2019.
Playin Stylish

---

Docs Stylish Oak

---

Docs Oak

---

Docs Stylish

---

Playboys Mom

---

Freckles Playboy

---

Lenaette

---

Mindy Quil


Click here for More Info!

---

Quilchina Bar

---

Doc Tari

---

Bar San

---

Doc Solis Bertie

---

Doc Solis

---

---